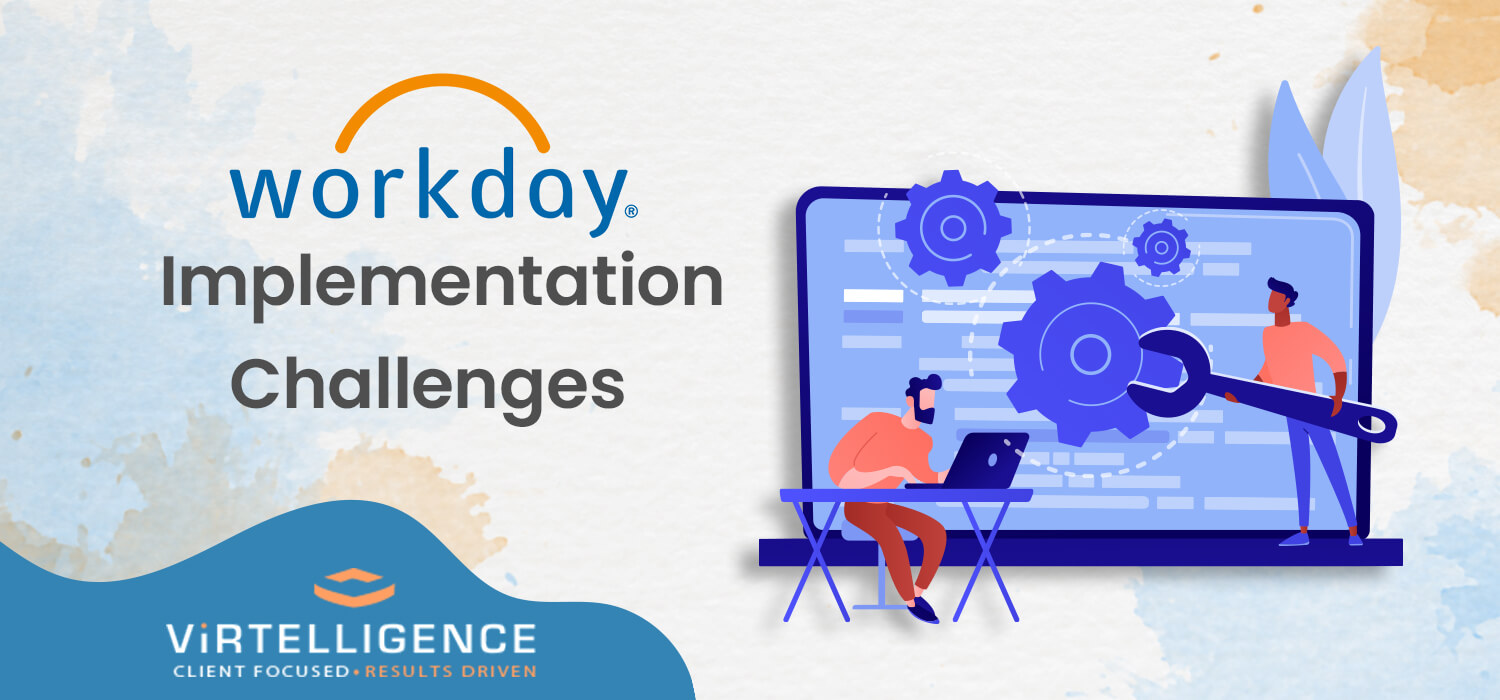 The number of Healthcare organizations implementing Workday HR Software is increasing rapidly. The reason for the rise of implementation of Workday software amongst the healthcare industry is because it's helping these hospitals meet their healthcare management goals as well as their ERP demands.
What is Workday HR Software? Is Workday an ERP System?
Workday HR Software is a cloud platform that assists in human capital management to financial management. Workday is bringing ease in human resource management and enterprise resource planning.
The Bigger the Company the Bigger the workday HR Software Implementation Challenges
Despite this, it is a very robust solution but not always an easy job to implement new and replace legacy systems. Migration or implementation of any software platform is a challenge. Whereas, when it comes to implementing a cloud platform for healthcare organizations it becomes an even bigger challenge. Leaders do not realize the real magnitude it has on overall teams and how they work. Deloitte Survey has shown that 92% of organizations have seen their human capital management solutions underperform. Workday adds new capabilities when it comes to managing your workforce and workforce productivity. However, any transformation requires a clear process of implementation. Therefore, our certified professionals at Virtelligence have identified certain challenges to overcome when a healthcare organization is considering implementing a Workday. Hire a Workday integration consultant Now!
What are the Key Workday Implementation Challenges?
Define a Clear Project Scope
When implementing workday make sure that you have a clear road map. Involve all the key stakeholders to set the primary and secondary objectives. If you have set an unclear roadmap, then it's quite likely your project will be delayed. Hence, don't forget to involve your mid-level managers and the end-users. Both operational and functional groups should be part of this meeting to avoid any hindrance. Further, this will ensure smooth execution of tasks while implementation of the new system.
Do not underestimate the time and Budget
Timeline and budget are always crucial to the leadership and management relative to the project's success. Workday implementation is such a critical task that can take up to 6 to 14 months. Pressurizing the team over quick implementation at the lowest costs can create problems in the longer run. Therefore, an accurate plan and setting the right expectations with your partners are necessary at the beginning.
Software Updates
The application goes through two key updates annually. Therefore, ensure that during the implementation make sure it's at least once updated during the implementation of Workday. Quality testing is equally essential when implementing any software. Do not wait until the end for quality checks as it will take longer to fix the entire system at the end. Hence, regular quality checks are important to avoid any major delays in project delivery. Agile methodology is far flexible than the waterfall methods therefore adopt agile methods.
Documentation
Documentation is a key part of any software implementation. It's also essential for workday implementation. It serves as a user manual and navigates users through complexities. One of the issues organizations face is of unable to track who made the decisions and why he made them. Documentation with a decision log helps to avoid uncertainty.
Data Migration
It's important to identify gaps in existing workflow and processes. There are a number of challenges that occur while migrating data to a new system. We have identified these issues as under
Data Mismatch Issues
Data redundancy issues
Data Format Issues
Loss of Data Points
Mapping out data flows across various platforms to figure out the exchange of data with your existing system to the Workday. Further, avoid duplicate data and data mapping errors as it can cause unnecessary data causes an error and destroy your data sets.
Unnecessary Customization
Customizing the software for unnecessary functions just to keep things you do the existing way can become costly and time taking. Therefore, only customize high priority processes rather than the complete system to match your technology.
Including Partners at the rights stage
Hire consultants and partners from the planning stage. Some companies recruit consultants at the execution stage of workday implementation which creates problems, especially when your domain is relatively fresh for Workday implementation. Hence, must include your partners from the planning stage.
Choosing the Implementation Partner
The above-discussed challenges can look overwhelming but if the compulsory actions are taken at the right stages then issues can be avoided. However, the most important challenge for firms is to choose the right consultant when implementing Workday App. We provide full legacy software program support in making organizations transition to Workday.
Virtelligence Makes Workday Implementation Easy
Workday implementation assists from Virtelligence can help avoid delays and budget overruns. Hire professionals to work alongside you and your workers. We support each of your legacy software programs and help your transition to Workday easily. Thus, putting you on the roadmap to success. We are specialists in dealing with the Workday HR software implementation. Bringing in a workday implementation consultant team to assist legacy HCM or ERP software program is necessary when organizations implement Workday.
Contact us to learn extra about how Virtelligence can assist you with precise Workday implementation.
Virtelligence also aids organizations with recruiting new workers with the experience that is required to fill. Thus making your time-consuming efforts easy and helping you get both temporary and permanent resources.