Here's a recap of our last couple of weeks!
Founder, Akhtar Chaudhri, receives an award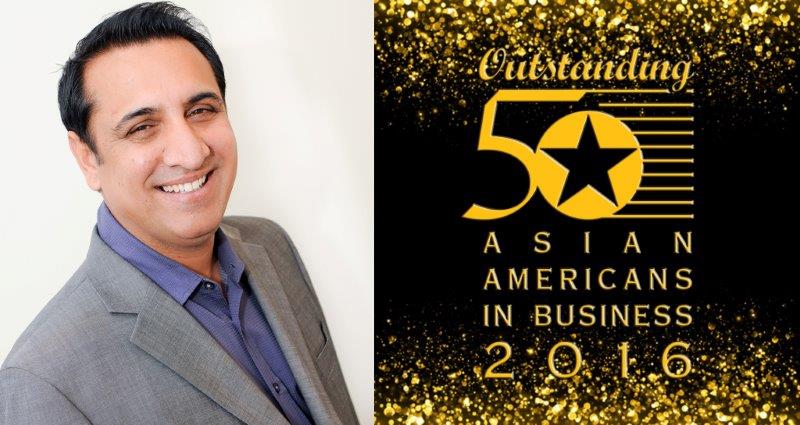 Our owner and founder, Akhtar Chaudhri, was given the Outstanding 50 Asian Americans in Business award. The ceremony took place on June 16th in New York. Akhtar attended the gala and received his award in person. Congratulations, Akhtar! The award was presented by the Asian American Business Development Center (AABDC), which was established in New York City in 1994 to promote greater recognition of Asian American businesses' contributions to the general economy. Akhtar was awarded this honor because he stands for what the AABDC values by being more actively involved in issues and policies that directly affect them at the federal, state and city levels and provides capacity-building assistance to business entities that enables them to compete in the mainstream marketplace and expand business opportunities.
Interview by RecruitBPM
Virtelligence utilizes the services of RecruitBPM, an applicant tracking system company that manages all of our job posts and applicants. This month, a couple of our employees at Virtelligence were interviewed for a "client spotlight" blog post that was published on RecruitBPM's website. Kory, our Marketing Manager, and Danielle, our Operations Specialist, represented Virtelligence by talking about their experiences in our organization and with RecruitBPM. RecruitBPM helps our recruiters immensely by organizing information and filtering out important detail that are necessary for our employees to do their jobs, and by organizing our massive database of contacts. Additionally, the program allows for easy, efficient ways to contact people by calls or text messages.
Read the whole interview here.
We Welcomed an Intern to the team
Virtelligence invests in entry level job-seekers through its internship program, and this June we welcomed a marketing intern named Amy to our team. Amy graduated from Minnesota State University, Mankato with a B.S. in Communication Studies and a minor in Technical Communication. Not yet completely set on what she wants to do for a long-term career, Amy is throwing her hat into the ring of marketing and social media management under the guidance of Virtelligence Marketing Manager, Kory Schulte.
Virtelligence is Hiring
Virtelligence has a handful exciting, new openings right now, and we would love for you to consider applying for one (or more!) of these wonderful opportunities! Virtelligence was established almost 20 years ago, and as a small company, we place a high emphasis on our employees by realizing that they are people first, and striving to create a pleasant work environment where people know for sure that they are valued. Our employees and consultants are our greatest asset,  and we know that as a valued professional, you have many options when it comes to seeking a place of employment. Virtelligence's business is growing phenomenally, and we would like for you to be a part of that growth! We are driven by results and focused on our clients, and we want to see you flourish.
Take a look at these great opportunities with us:
Sales & Business Development – IT Staffing
Recruiter I / Sales Trainee
Sales Account Manager (IT & Healthcare IT)
Epic certified consultants needed
Learn more about Virtelligence.
Stay tuned for more exciting updates from Virtelligence!