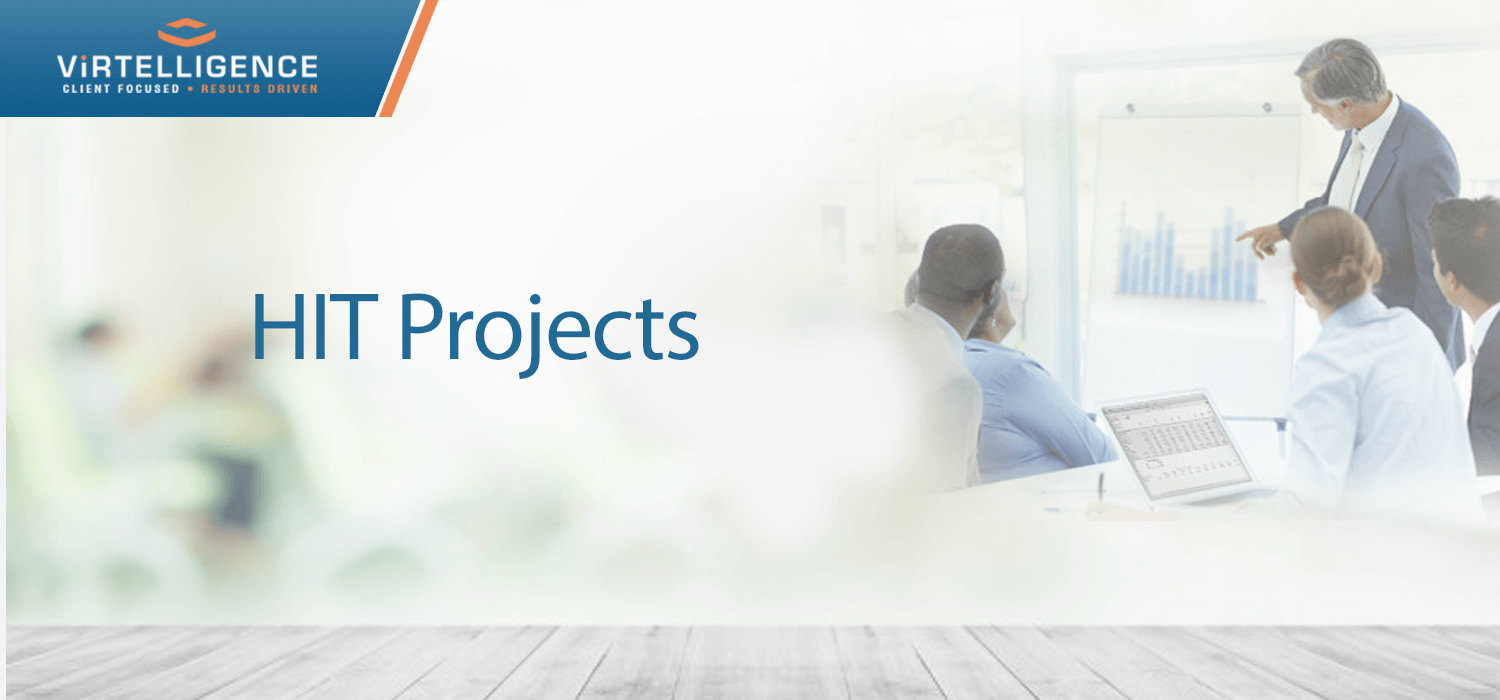 To deliver a successful project, having an effective project management planning in place is imperative. Project management's actual value lies in the appropriate distribution of resource to support the project and completing it competently. An experienced project manager is excellent at keeping his/her eye on many of the moving parts simultaneously, ensuring that every part of the project is progressing as it should. Project management is particularly crucial for multifaceted projects with various deliverables that mostly depend on each other.
Usually, one of the most possible and major failure points in any project is an insufficient resource plan. Giving little attention to—or merely misjudging the staffing needs for any main initiative can also be the cause of serious interruptions and hindrances. Providentially, there are various preliminary initiatives that can be ventured on, to make sure this area of risk can be decreased prior to a project getting to full swing.
For healthcare it consulting organizations here are the key areas to assess and plan for:
Accurate work-effort estimates

Appropriate distribution of resources

Knowledge Transfer

Leadership for motivating and supporting the staff
Accurate Estimation of Work-Effort Resources
A detailed and inclusive list of all roles is required for the projects, with complete hours encompassing the project-period and as a percent of each role's FTE i.e. 25% for the period of 10 months. Organizing the proposed role/titles offered by the vendors to the role/titles at your healthcare organization is the initial step. All of the major EMR vendors do have work-effort estimations, which are occasionally included in the contracts.  Utilize a vendor's numbers provided on certain terms—as they are conventionally designed around ideal situations.
An accurate estimation of work-effort can consist of unanticipated issues advancing as well as approximate gross revenue, therefore, it's a small risk but a sure bet to add 10-20% to your vendor's estimations. Collaborating with colleagues and other clients to recheck with your conclusions is also an effective technique. It is also a useful step to communicating with other healthcare organizations leaders regarding their resource plans for the same-sized project for validating your conclusions.
Appropriate Distribution of Resources
The main issue here, certainly, is that the work progress from week to week for the project period. 50% of the role distribution is not equal to 20 hours each week. This is a weekly average which expands for several months. Any specified week can be 2 hours for an easy week or a complete 40+ hours for demanding event week.
It is crucially significant to understand these ups and downs to plan accordingly, and every resource's manager, counting the ones in non-IT departments as well, have to be understanding for the time expended out of the routine duties to fulfill the objectives of the project.
Given an IT analyst struggles to support the existing production system and also implements a new one, he will be confused and anxious. In the same way, a departmental subject matter might be expected to do the routine job during the busiest weeks of design, testing, and go-live. Therefore, it is the best strategy to have fully devoted resources for the most crucial and high-allocation roles.
Knowledge Transfer
It will be an unrealistic approach to expect from your staff having profound experience in the newly adopted solution at the beginning of a new project. Still, at the time of your project's go-live conversion, you certainly want your SMEs and IT analysts to be self-assured experts.
Provided the vendor is fully taking part in your project, in theory, they offer their experience for helping to get knowledge transferred to your staff. On the other hand, it is quite possible that the vendor consultants themselves might not be fully experienced or correctly allocated for the project. On certain occasions, when the healthcare systems are competing for their time, a few of the consultants may have multiple clients' projects.
Hence, make sure you are not completely dependent on your vendor, rather try to involve them in describing their plan to administering their experience. Individually, motivate your staff to:
Take responsibility for their field

Have inventiveness to be 'experts' by looking for informative resources

Be innovative and attentive to tackle down the obstacles to progress

Report problems and always be prepared to ask for help when needed
Leadership
Strong and motivating leadership can make a difference. Expecting from every member of the team to do what is required for the project, is alone, not a winning strategy. Although expecting the best is fine. But keeping positive expectations along with taking routine actions for encouraging, motivating, praising the quality and productivity, and to identifying and overcoming the challenges, will certainly give you improved results.
Leaders must be proactively involved and inspiring for their team-members regarding their tasks and performance. If they care only for speeding up the project completion, it wouldn't be possible for them to be fully supportive and encouraging. Your team will value the accurate balance of encouragement, support, and recognition, without micro-management.