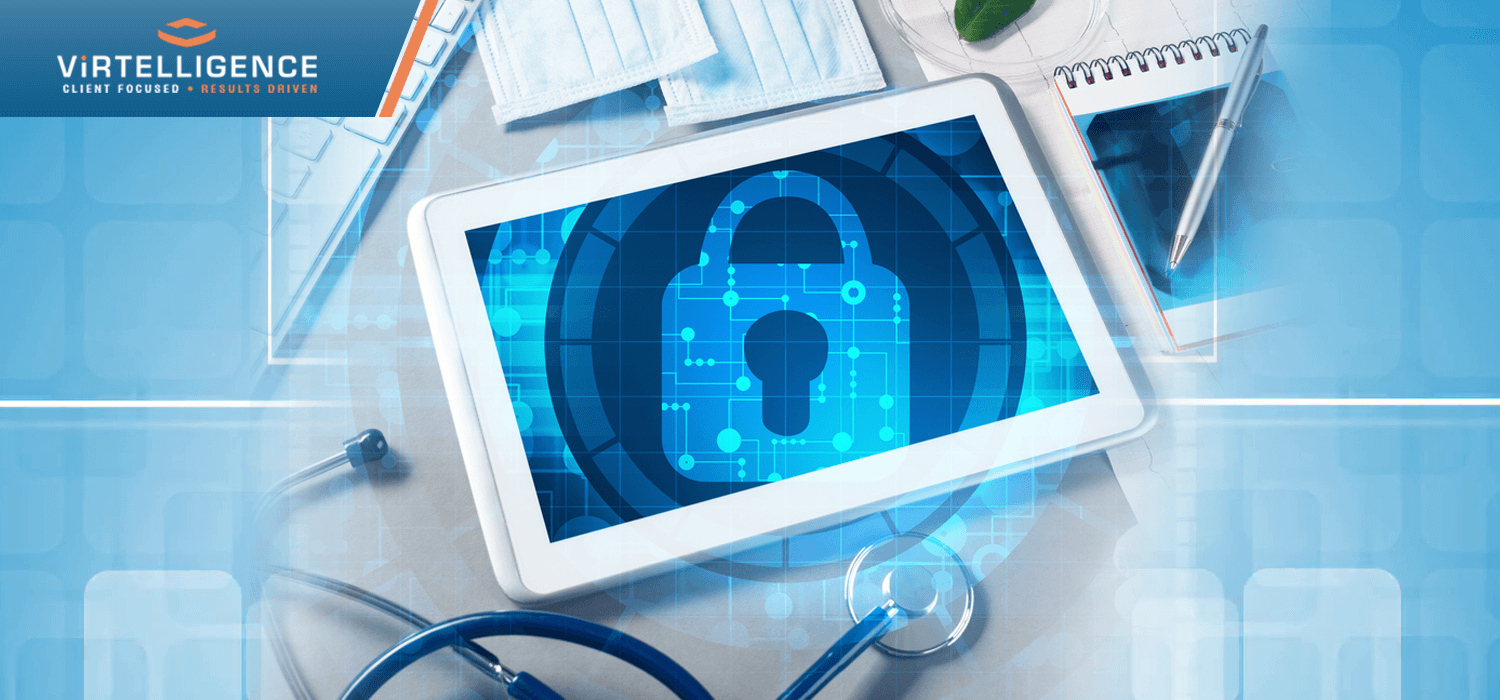 According to a new survey report, since healthcare it consulting organizations and executives are watching out for the challenges and opportunities this year, they have been expanding their investments for increasing their defense against cyber-attacks, optimistically expecting the telehealth services to pay off, and have concerns regarding Apple, Amazon, Google setting foot into the healthcare space.
The second annual survey, carried out by the Center for Connected Medicine (CCM) in collaboration with the Health Management Academy, mirrors the viewpoints of the C-suite executives from almost 40 most important US healthcare organizations from all over the country regarding their IT preferences for this year. CCM is a joint healthcare executive briefing center collaboratively functioned by GE Healthcare, Nokia and UPMC (University of Pittsburgh Medical Center).
Completed in three sessions, the research study commenced with a survey of the healthcare IT officers—chief information officers (CIOs), chief medical informatics officers (CMIOs), and chief nursing information officers (CNIOs)—in May 2018, in order to discern the most significant areas of interest of healthcare IT for 2019. A quantitative study was carried out in July 2018, including questions that focused on cybersecurity, telehealth, and interoperability. In September 2018, qualitative discussions were conducted with 18 C-suite executives, counting chief executive officers (CEOs), chief operating officers (COOs), CIOs, and CMIOs.
As stated in the survey study, "Top of Mind for Top Health Systems 2019", healthcare organizations' executive leaders acknowledged cybersecurity, telehealth, and interoperability as the top three aspects of healthcare IT that are going to have the most significant effect in 2019. Cybersecurity continued to be on the top of the list from the last year's survey, whereas telehealth and interoperability ascended the ranking. The last year's Top of Mind survey report had recognized cybersecurity, consumer-facing technology, and predictive analytics as the top three aspects of healthcare IT being focused in 2018.
The report summarized that consumerism and analytics stayed as the hot topics in healthcare, it was not unexpected to observe telehealth and interoperability make to the top in the minds of the healthcare IT executives for 2019. Policymakers, specifically, have insisted on the importance of telehealth and interoperability, the last year, and the hazards of cyber-attacks and data breaching remain to be constant in healthcare IT this year.
Even though healthcare IT executives referred these three aspects as the direct and unrelenting concerns when they were asked regarding the healthcare IT technologies, they expected to have the most significant effect on healthcare five years from now, they acknowledged artificial intelligence (AI), consumer technology, and genomics. As stated in the report, one CNIO affirmed that "the technology is progressing so quickly that it is not possible to predict five years out. I may have not selected some of these for 2019 one year ago."
Cybersecurity
A majority of hackers and other cyber-criminals are directing their attacks particularly towards healthcare IT industry, leading 87% of the respondents to admit their anticipation of increased spending on cybersecurity in 2019, none of the healthcare organizations anticipated a decrease in the spending. Half of the respondents assumed that there will be more than a 5% increase in spending.
For 2019, the healthcare organizations suggested that they will be investing cybersecurity resources to strengthen the existing areas of investment, with a majority concentrating on both staff and technology, for example, firewalls, intruder detection software, and dual authentication that can protect from the possible breach of protected health information (PHI).
Even with the prioritization and increasing financial investment in cybersecurity at healthcare organizations, the executives had not expressed strong confidence in their systems' IT recovery and long-term business plans afterward an attack or a breach. 7 out of 10 respondents affirmed to be "somewhat confident" regarding their recovery and long-term plans; only 20% reported being "very confident."
The most frequently reported challenge in cybersecurity was employee training—62% of the respondents mentioned "staff" as the highest point of cybersecurity vulnerability. Moreover, phishing and spear-phishing were as well mentioned to be the most frequent types of cyber-attacks in the last 12 months.
As said in the report, one of the CEOs mentioned during an interview that "the people who are up to no good have more improved tools as compared to those we have on our platforms. If they categorically target you, they will certainly find a way in… We are not attempting to make it impassable, but we are going to make it tough enough to breach into our system than others in our market."
Telehealth
Healthcare information technology (IT) executives strongly anticipate that government and commercial reimbursement will be contributing the largest part of the funding for telehealth services by 2022; while internal funding and patient payments are supposed to be contributing for the majority of funding for telehealth in 2019.
According to the report, government policy is expediting some of this confidence. For instance, CMS (The Centers for Medicaid & Medicare Services) issued a proposal in July 2018 that offered three new remote patient one-to-one care compensation medical amendments. Whereas some criticizers have expressed the proposal's $14 compensation for virtual check-ins to be too little, the step taken by CMS seems to strengthen telehealth reimbursement as a priority for the organization.
All of the respondents acclaimed that telehealth accounts for 10% or less of their organizations' overall care delivery, though, for the coming three years, 45% of the respondents anticipate the practice of telehealth to be increased by 10% or more. While 70% of respondents identified the lack of reimbursement to be the largest barrier in the adoption of increased telehealth services.
Majority of the healthcare leaders interviewed for the study expressed that their healthcare system had not yet made an estimated calculation on a specific return on investment (ROI) for telehealth. However, organizations are investing anyhow as protection that future reimbursement will compensate for the possible losses of today, as stated in the survey report. At the moment, reimbursement is extensively taken into consideration as being related to physician time, nonetheless as technologies progress, the point of consideration will be whether reimbursement will encompass the hardware. Investment can also be considered as a forerunner for the providers' point of view regarding transformation to value-based care.
According to the report, when taking into consideration a telehealth technology system, highest priorities/top features are "integration with the clinical workflow" and "ease of patient triage and virtual follow-up."
Innovation and Interoperability
The survey report observed that interoperability has appeared to be a major challenge in healthcare since healthcare organizations have been pursuing value-based care, consumerism, and other initiatives that need comprehensive sets of data from different IT systems. As the healthcare IT industry keeps on progressing, the healthcare providers are focused to develop more creative strategies with the purpose of remaining successful.
The lack of interoperability has made more problematic for the healthcare organizations to deal with certain significant priorities, most usually increased productivity, cost-cutting, and advanced analytics, stated in the report. Furthermore, executives also acclaimed facing challenges while dealing with care gap closure, long-term patient data, and integration with non-owned partners.
According to the report, 61% of the respondents mentioned using a key electronic health record (EHR) system was not cracking down digital innovation at their healthcare system. Whereas, in the qualitative interviews, many of the healthcare IT leaders identified that an EHR system was restraining their capacity to innovate by restricting them into a single vendor's products.
The survey also discovered that 70% of the informatics executives stated they were "somewhat concerned" regarding the big tech organizations, for instance, Apple, Amazon, and Google, unsettling the healthcare industry; and 10% expressed they were "very concerned."
The report refers to one CEO who acclaimed: "They are new competitors that look very different from traditional healthcare competitors. They are better in their space and can catch up quickly. Current stakeholders are resistant to change. If we are slow and dodgy, we are going to get lapped."
The survey study also observed the part of the cloud in the future of healthcare IT. 20% of the executive leaders anticipate that the majority of healthcare data is to be saved in on-premises centers, while 60% of the healthcare IT executives expect the data to be stored in hybrid/private cloud in the coming three years, and 10% of the respondents expressed that they expect to save the healthcare data in a public cloud.