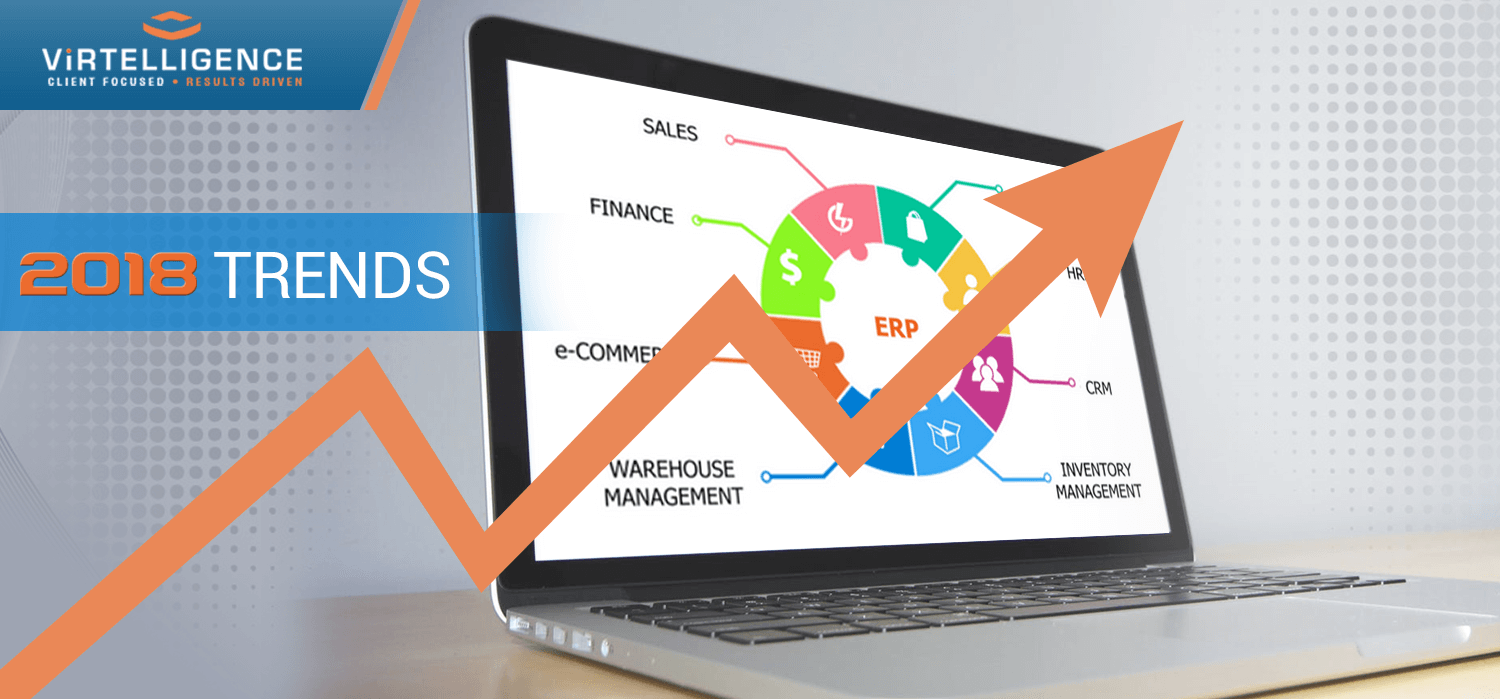 To be successful and remain on the top, it is important to take your time and educate yourself regarding the rising trends in the ERP industry. Even if your business is developing from a start-up or you have already got it well-established, you need to realize that the ERP industry is going through a rapid evolution and is very crucial to your business success. It shouldn't be surprising that ERP goes through so many changes as it covers a wide range of functionalities. Particular fields like CRM have emerged as one of most significant ones for the last few years because the customer services have developed as the solution to maintaining the customers and increasing profits.
When it comes to business software landscape, ERP is one of the many older ones. In the last few years, a majority of the software vendors had been developing their software into more inexpensive, uncomplicated and with more dynamic functionality. At present, vendors like Oracle and SAP are the giants in the ERP industry, yet there have been new ERP vendors emerging who offer easy and uncomplicated installations making them popular in the market.
The trends that we are going to discuss below, some of them had already been a focus of discussions for several years.
ERP & Saas
Usually, ERP comes as an application that is saved on an industry's internal servers, which makes them manage the hardware costs in advance, constant hardware maintenance, support, and recovery. While a Saas based ERP not only reduces the hardware costs but also adapts to the industries that are not able to deal with the downright costs but can cope with it as monthly payments. Saas based ERP offers many benefits like they are quick to install and update, at the same time they also don't consume your substantial office space and IT resources.
Internet of Things (IoT)
There are more devices and products than ever before which are connected to the internet and make it feasible to let the data filter into your ERP system automatically. This filtered data can be very valuable for all business fields to use it for different business purposes. It allows the ERP systems to give a comprehensible analysis of the processes such as supply chains, shipping details, and implementations etc. It is an expensive venture to connect all the devices to the internet and a large number of firms are not able to invest big amounts of money in such a competing project. Keeping in view the fact that how gigantic enterprises are inclined to develop their own IoT ecosystems, it won't be long that ERP solutions will be joining the internet of things too. It will allow both the ERP vendors and users to utilize the data from this connection.
Mobile Solutions
Using portable devices particularly mobiles have become a crucial part of our lives and ERP systems are no different. A majority of the ERP systems already have mobile apps for their software. While, there were big advances made by the ERP vendors in 2017 in this capacity, but it won't stop here as with a world gone mobile, they will need to continue with this pace. Last year, Priority Software had launched their App Generator to help the consumers manage the apps they develop, so they don't have wait for the third party developer to develop an app for you on unreasonable prices. Only 3 steps on the simple and user-friendly interface and you will be able to set up your app to your phone and start operating. It is one of the most important innovations introduced in the mobile ERP solutions and there will be more to see in the near future.
Social ERP
Social media is also another feature that has prevailed into our day-to-day routine; and given that social collaborations were already introduced to ERP, it's quite logical to expect that social media integrations with ERP systems will be increased in the future. For the marketing and sales department, it means the data is available at one central platform. At present, many of the marketing and sales teams have no other option than to work on different platforms, if all the data is controlled through one platform it will save a lot of their valuable time which they can spend on other productive activities. Although, there isn't much development in this aspect it will soon become the thing marketing and sales teams will be going for.
Small and Mid-size ERP
Keeping in mind all the new developments introduced within the ERP industry like Saas and IoT etc. soon there will be an increase in small and mid-sized industries turning to ERP systems for the solutions. The availability of ERP in the cloud has made quite affordable for all business sizes. Every company did have computer systems, but they had to put up with an outdated process and were unable to spend on advanced developments. Now we have entered the era where a majority of these companies will not put up with any outdated software, as they have many options to choose from the software vendors.
In a nutshell, mentioned above are the major emerging trends that will shape the future of the ERP industry. So, if you a firm in need of ERP solutions, Virtelligence have a team of expert consultants to help you have a successful ERP implementation.