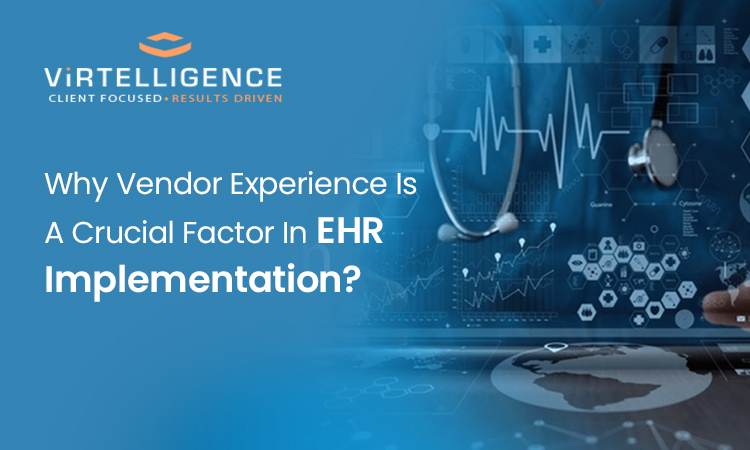 The subject of EHR and EHR implementation is very diverse. Innovation and bringing change into a healthcare organization can be a significant challenge. Whereas the Hospital's CTOs and CIOs are keen on enhancing patient care delivery by incorporating modern technology. Boonstra, Versulius and Vos systematic literature review in 2014 on implementing EHR showed positive effects on the hospitals' performance.
Why should we implement EHR software?
It is essential to understand why we should implement an EHR system. Most of you might know the importance, and they can skip to the next section. However, those that want to understand the significance of EHR software keep on reading.
What is the aim of healthcare organizations? Improving patient experience, health populations, whereas, at the same time, you want to reduce the overall costs. This is where EHR systems can help your healthcare organization. EHR improves your storage capabilities, provides remote access to patient information. Moreover, it can allow physicians to participate successfully in quality and merit base programs.
According to a Medical Economics report, 43% of respondents said that vendor support is crucial for selecting an EHR system. In addition, 39% of respondents said cost efficiency, whereas the majority (58%) responded that customization is an essential factor.
Steps to EHR Implementation
Now that we know the importance EHR systems, it is also important to know the specific steps for successful EHR implementation and EHR selection. Following this EHR implementation checklist can help you greatly in selecting the best vendor for your healthcare organization.
The first step is to utilize resources to make an informed decision.

The second step is to determine healthcare practice needs.

Thirdly, you have to assess EHR requirements.

Then you have to evaluate your financial capabilities.

Next is to select a good EHR vendor

Lastly, it is to negotiate key contract terms
Looking to implement EHR software? Hire a EHR specialist now for successful EHR implementation!
How Vendor Stability and Experience Matters the Most?
Several EHR implementation challenges play a crucial role in improving patient experience and healthcare delivery. After successfully determining your requirements and selection of EHR type, choosing the right vendor is essential.
Why and when do practices look to switch vendors?
When vendors fail to provide enhanced functionality.

The EHR interface is not user-friendly.

Absence of interoperability.

Poor performance of EHR system.
Before the EHR implementation, vendor selection is equally important. When you are selecting a vendor for EHR implementation, vendor experience and stability matter the most. Below we have discussed some reasons why vendor experience matters when implementing EHR software.
Good Track Record
Having a proven track record and being acknowledged as a good EHR vendor in the industry is always a plus. Therefore, when you are selecting a vendor, having positive reviews from credible sources is a positive sign.
Experts in the Field
Choose vendors that have a lot of expertise in their field. For example, they need to have significant development and support team. In that case, it means you can tackle the emerging issues affecting the EHR and other challenges within the industry in a professional manner.
Certified Software Provider
The US government encourages medical organizations to use certified EHR software. However, if you are not using certified EHR software, you miss out on many of the government's financial incentives.
Responsive to Your Requests for Information
Having a help desk service that is responsive is always helpful. Anyone from your staff can face difficulty using a particular function, but a quick response to a query can be a big help.
About Virtelligence
Did you know that Virtelligence has been serving the Healthcare IT industry for more than 20 years! We have a good track record of satisfied clients. Explore our website or call us to know more about us and our services.