Virtelligence is at the Cerner Health Conference 2016 this week!  It promises to be a week filled with excellent Cerner education opportunities and networking.
We cannot wait to meet other professionals in the healthcare IT industry. The takeaways from events like this are what separates Virtelligence from the rest of the Cerner consulting firms out there. It is our mission every year to gain new insights into how our clients are utilizing their Cerner EHR, so we can better understand your needs as an organization. The information we receive at this event will lead to an improved recruiting and placement process for all of our Cerner clients.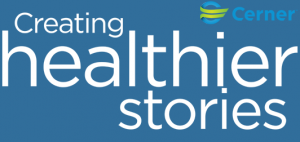 If you'll be at the conference, you should keep an eye out for the Virtelligence team. We'd love to get the opportunity to connect! Even if it's just for a few minutes, you might find that we have the exact solution you're looking for when it comes to your Cerner IT initiatives. We offer full-service Cerner consulting and strategic staffing, and we've got a solution for all your Cerner needs. Check out our Cerner consulting page here for more information.
Cerner Consulting Solutions
Project Management & Strategic Guidance
Implementations & Upgrades
Build & Configuration
Process Redesign & Optimization
Integration & Reporting
Training & Support
Cerner Modules Supported
CCL
Classic
CPOE and Medication Reconcilliation
Device Integrations
Discern Expert
Discern Rules
Millennium
Millennium Care Aware
Millennium CareNet
Millennium Core Services
Millennium CVNet
Millennium EMAR
Millennium ERM ESM
Millennium FirstNet
Millennium INet
Millennium IView
Millennium Knowledge Solutions
Millennium Message Center
Millennium Open Engine
Millennium Orders Management
Millennium PathNet
Millennium Perioperative Solutions
Millennium PharmNet
Millennium PowerChart
Millennium PowerChart Office
Millennium PowerNote
Millennium PowerPlans
Millennium PowerVision
Millennium PPID
Millennium ProFile
Millennium Provision
Millennium RadNet
Millennium Revenue Cycle Solutions
MPages
Zynx Order Set Integration
We can't wait to see you at the Cerner Health Conference 2016. Note: If you aren't going to be attending, or if your schedule is full but you'd still like a chance to speak with someone on our leadership team, don't hesitate to reach out!
To find out more about our EHR staffing solutions that have been utilized in over 250+ full-scale implementations and have led to a 95% client retention rate, visit our website.
To connect with one of our practice experts to discuss ways we can help you, send us an email