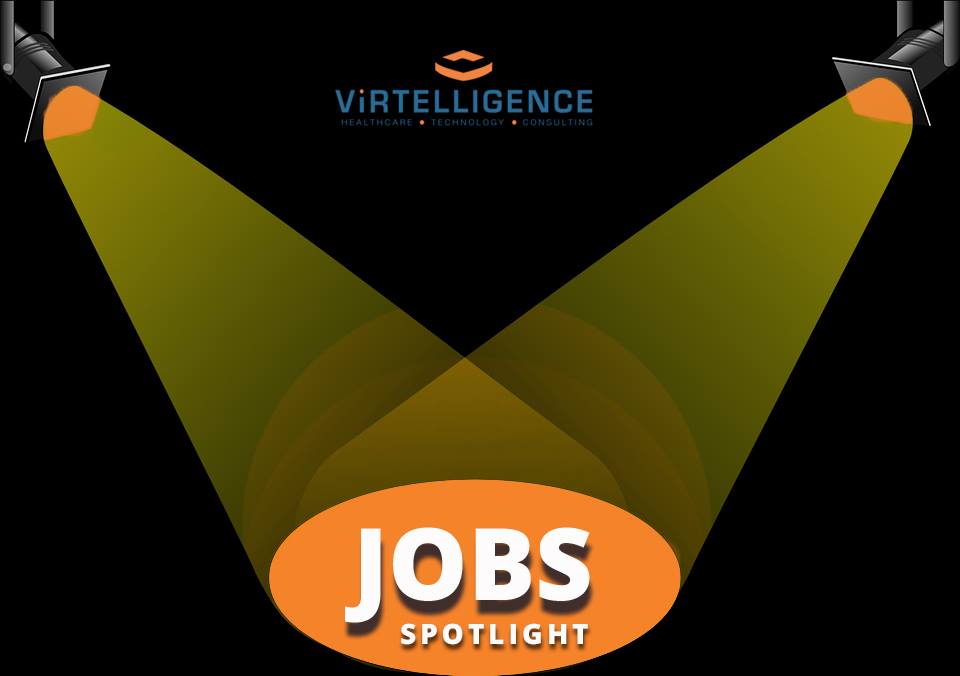 It's Monday, and that means we have another edition of Virtelligence's Jobs Spotlight. This week's hot jobs are here!
Job One:
Sun Solaris Admin (Minnesota)
Responsibilities:
Provides administration and support for distributed computing operating systems, server applications and middleware, or relational database management systems.
Works with business areas and IT developers to troubleshoot and resolve basic up to the most complex daytime and after-hours production and support issues in a timely manner as described in IT and business area service level agreements.
Provide consultation to local lines of business and assist them with information technology decisions and implementations.
Evaluate and research new information technologies and, when appropriate, recommend the implementation of new technologies to management.
Work with local and national lines of business to research, implement, and support information technology solutions. Develop and maintains project documentation.
Create and update written documentation according to the project and information security standards. Provide management with written status reports for projects and tasks.
Qualifications:
Bachelor's degree or equivalent combination of education and experience; coursework in MIS and/or advanced Solaris or RedHat Linux certification is highly desired.
6 years experience supporting and administering Sun Solaris or RedHat Linux to include the following:
Sun Solaris 10, or RedHat Linux 5,6
Sun Solaris zones
Knowledge of Oracle RAC
SAN Trouble shooting
IBM BigFix
Job Two:
Epic Credentialed Training Lead (Idaho)
This role is for a 6-month engagement. The ideal candidate for Lead CT Trainer Role will include the following qualifications:
Associates degree or 2+ years of experience in a healthcare organization and/or clinical setting. Previous management and/ or supervisory experience leading teams required.
Previous experience with adult education or instructional design preferred.
A minimum of 3 years of experience as an Epic Credentialed Trainer in a health system required. Previous large scale implementation support and go live support is preferred.
Effective verbal and written communication skills to include public speaking and ability to perform instructional demonstrations. Must be flexible, willing to build teams and be positive in stressful situations.
Work with all levels of users and customers to assure the best use of Epic applications.
Experience providing systems support preferred.
Ability to be self-directed
Possesses excellent skills in organizing and analyzing information
Job Three:
QA Analyst (for New York locals)
Responsibilities and Qualifications:
Create and maintain test documentation (Test Plan, Walkthrough Checklist, Test Scripts etc.) as defined by the CIS Standard Software Testing Life Cycle (STLC) process including other miscellaneous documentation like:
Peer/Technical review log
Meeting minutes/agendas
Reports (Feasibility study, recommendations, suggestions etc.)
Works with members of other teams and Managers to design complex test environments and work out the best workflow to meet defined project milestones.
Assisting in designing test strategies, developing test tools and implementing test cases to ensure highest quality deliverables
Provides support for users of clinical information systems, including on-site support for upgrades and "go-lives".
Must be available for on-call support as needed during non-business hours.
Extensive knowledge of testing concepts, verification and validation techniques, defect management, quantitative methods, risk management and measurement programs.
Should essentially be a technical and business Subject Matter Expert in the areas of functionality assigned for testing
Evaluate production issues to assess test coverage and modify approach and documentation for later references.
Work concurrently on several projects, each with business/technical specifications that may differ from project to project.
Controls and manages daily test activities for assigned area or application and provide recommendations for certification of testing and release readiness.
Communicate with analysts and developers to understand/clarify requirements.
Identify risks and constraints in test execution, schedule and resources.
Provide hands-on participation, leadership and management of the testing activities and available resources.
Monitor team queue, adjust workload and reassign task priorities within team to deliver high quality product on schedule.
Recommend and promote adoption of new tools/technology to address the business needs.
Analyze and track test result, and document defect/issues in tracking system.
Proactively troubleshoot with Business Analyst, Development and QA peers to replicate/identify, and resolve issues
Strong Knowledge of testing concepts, verification and validation techniques, defect management, quantitative methods, risk management and measurement programs.
Actively participate in walk-through, review and group meetings for quality assurance team.
Document, track and maintain the QA environment configuration.
Comply with standards and strategies of the software testing life cycle. Ability to identify and suggest improvements to the gaps in the process.
Ability to create, maintain and modify automation suites.
Ability to design and participate in User Acceptance Testing (UAT), End User Training and deployment support at various HHC facilities if required.
Work History Requirements:
A Baccalaureate Degree from an accredited college or university in computer science, Information systems, business administration or equivalent experience or education is required.
Work experience of 3-5 years in software quality assurance, preferably healthcare domain.
Knowledge of a major EHR (Electronic Health Record) vendor's application such as Quadramed, Epic, Cerner Lab and Dentrix is a plus.
Expertise in various test management and execution tools like HP Quality Center, Quick Test Professional, MS Team Server Foundation (TFS), Selenium etc.
Knowledge of different software development methodologies and different phases of Software Development Lifecycle (SDLC) and Software Testing Life Cycle (STLC).
Excellent written and verbal skills
And there you have it – that's it for this week's Virtelligence Jobs Spotlight. If you're interested in these opportunities, or if you're an organization who has a job they'd like Virtelligence to fill, email Kory Schulte at kschulte@virtelligence.com. Have a great week!