The two HIT entrepreneurs are banding together to fill an immense void in the industry. They plan to launch the next stage in Healthcare IT Consulting.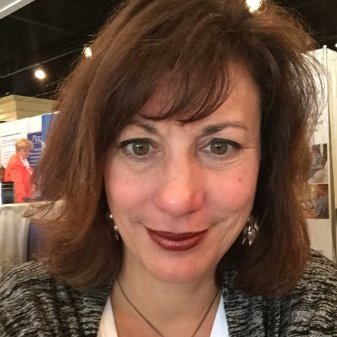 Virtelligence Inc., a premier nationwide IT consulting firm, is happy to announce the addition of Mary Beth LaBelle as the Vice President of Healthcare Client Solutions. Her leadership abilities and unparalleled business acumen make LaBelle a monumental addition to the Virtelligence executive corps. With 20+ years of healthcare IT experience, including owning three successful HIT companies; LaBelle brings her entrepreneurial spirit to Virtelligence's rapidly growing team.
In adding LaBelle, Virtelligence not only gains a skilled account executive; it gains a leader with extensive industry experience who has strong existing connections with CIOs, clients, and consultants alike.
Most recently, LaBelle served as the President and Senior Business Consultant for Crescendo Business Alliance from 2012 to 2016. In that role, she provided executive consulting services to improve her clients' sales in the Healthcare Information Technology markets. Prior to that, she was the President of LaBelle Strategic Resources, one of Virtelligence's rivals, from 2003 to 2012. As one of the first woman-owned Epic-only consulting firms, LSR was able to establish itself as a leader in the HIT Consulting industry. LaBelle managed LSR's partnerships with Stanford, Kaiser Permanente, Fairview Health Systems, Lee Memorial, Mount Sinai, CHOP, and many more. Additionally, she has held Senior Management positions at Siemens, University of Pennsylvania, UHS, and CTG.
Virtelligence CEO, Akhtar Chaudhri, sought out LaBelle because of her commitment to building relationships with her clients as well as her consultants. Chaudhri and LaBelle both believe that Healthcare IT has shifted from its roots as a people-first business, to a people-as-product industry in which a person is viewed exclusively as revenue. Many midsize HIT consulting firms have been acquired in the past few years, but Virtelligence has continued to grow because Chaudhri believes in cultivating meaningful relationships with his clients and his consultants. LaBelle subscribes to this philosophy, as well, and that's why she chose Virtelligence.
"Akhtar Chaudhri has been supporting Healthcare IT clients in our industry for many years.  I am thrilled to join his well-established team of tenured experts who have supported great EHR systems such as Epic and Cerner.  I look forward to adding value to our industry with the backing of this amazing group.  Unlike many consulting firms who have come and gone, Virtelligence has stood the test of time," said LaBelle.
LaBelle has received numerous awards and recognition over the course of her thriving career. In 2015, she was a featured speaker at the annual HiMSS Conference. Additionally, LaBelle emphasizes the importance of volunteering, as she held several chair positions with HiMSS as the Policy committee chair and Career Services committee chair. She is currently working on a Military Veterans program in Michigan to support Veterans in healthcare IT positions.
She has ample experience outside of the HIT industry, as well. As a politician, she served as the Chairman of the Board of Supervisors in Skippack, PA. LaBelle was also the President of Alpha Psi Omega at West Chester University of Pennsylvania, where she graduated with a Bachelor's of Arts in Musical Theater.
"We are extremely pleased that Mary Beth has joined as the Vice President of Healthcare Client Solutions at Virtelligence," said Chaudhri. "She has a distinguished record of HIT accomplishment and business ownership, as well as a fervent dedication to her craft. The value Mary Beth adds to our team is incalculable."
Virtelligence is eager to pass this added value onto its clients and consultants. In an industry inundated with vendors and vendor management systems that are focused on deemphasizing human relationships, this company aims to remain a powerhouse by doing the exact opposite. With the help of LaBelle, Virtelligence looks forward to constructing the next platform in Healthcare IT Consulting.
Virtelligence is a national HIT consulting firm headquartered in the Minneapolis, MN area. Virtelligence offers consulting expertise across the full range of Healthcare IT vendor products and deliver solutions specifically tailored to address the business needs of the healthcare IT industry. Founded in 1998, the company has a client roster that includes the nation's most prominent Payer, Provider and Life Science organizations.
HCI-100 Top 100 Healthcare IT Companies by Healthcare Informatics Magazine
Great Places to Work the Minneapolis-St. Paul Business Journal
INC5000 – by Inc. Magazine as one of the fastest-growing private companies in America
FAST-50, Fastest growing private companies in Minnesota by the Minneapolis-St. Paul Business Journal
To get in contact with Virtelligence, reach out to our Marketing Manager, Kory Schulte, at kschulte@virtelligence.com or by phone at 952-548-6608. To learn more about the organization, visit https://www.virtelligence.com