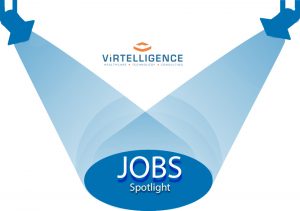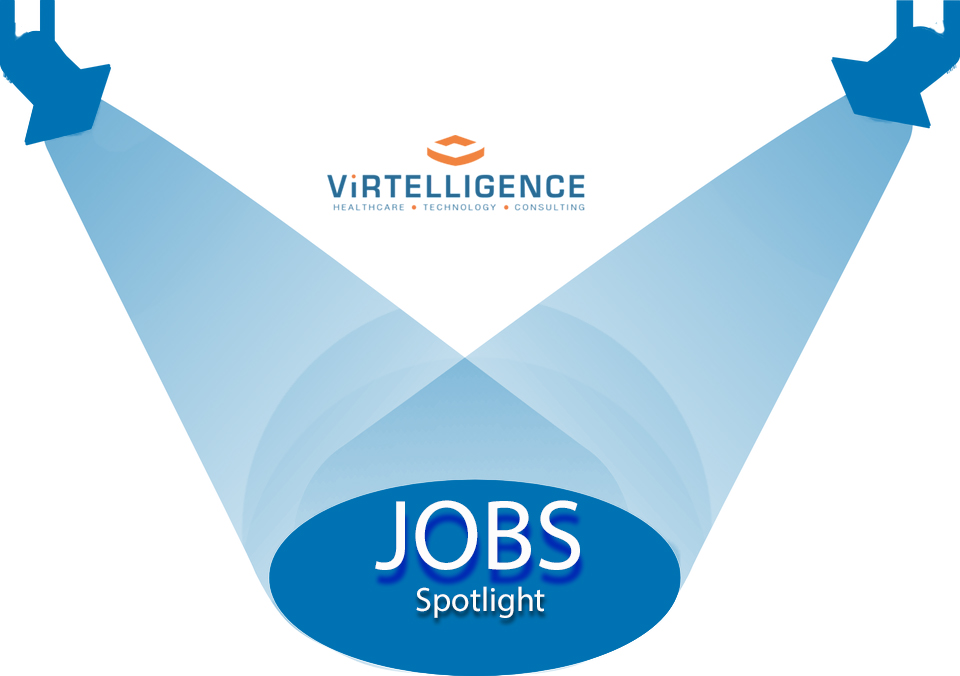 Good afternoon, everybody. We've got just a few quick jobs for you to peruse at your leisure on this hot (at least here in Minnesota) Tuesday. As always, feel free to share this post or apply if you're interested in one of our contract positions. Even if one of these jobs isn't right for you, if you've got IT or Healthcare IT consulting experience, we're always looking to add talented members to our team, so apply today!
IT opportunities and Healthcare IT jobs (7/19)
1. Epic Beaker and/or Cupid Certified Analyst
Location: Pennsylvania
Industry: Healthcare IT
SKILLS NEEDED : Epic Beaker and/or Cupid Certification & experience.
Data Integration experience a big plus
DUTIES: Expected to perform design/build/testing. Then, in late October, help with their "go live" efforts.
START DATE: ASAP
DURATION : 3 – 5 months.
Note: There is not an option for remote working with this role.
Location: Minnesota
Industry: Information Technology
Job Summary:
The Business Analyst role is to act as the liaison between the business and IT organizations in order to provide technical solutions that meet user needs and improve business performance by assisting with the technical analysis of business requirements, problem solving and troubleshooting as part of a larger project team.  Accountable for ensuring that clear, concise requirements have been captured.  Participate in testing, issue resolution, support the implementation check-out process and facilitate the development of all procedural documentation and manuals.
Experience
5 years of demonstrated experience in business and functional requirements elicitation, translation and documentation.
3 years of demonstrated experience in building requirements for the ServiceNow platform, preferably in the Service Catalog
Strong analytic skills including ability to identify patterns, potential issues and then translate those into functional and test requirements.
Solid understanding of business functional areas and business management issues as well as the IT organizations systems and capabilities.
Knowledge of and ability to effectively use the appropriate modeling methodologies and toolsets, requirements management methodologies and toolsets, requirements visualization methods and toolsets, and artifact versioning tools.
Exceptional written and verbal communication skills.
3. Epic Certified Principal Trainers – International
Location: United Arab Emirates
Industry: Healthcare IT
Virtelligence is seeking multiple Epic Certified Principal Trainers to provide training services for a client hospital in UAE . You must be certified in Epic and have Principal Training/Instructional Design experience . This 12+ month contract opportunity
Roles open:
Epic ADT Prelude Certified Principal Trainer
Epic Cadence Certified Principal Trainer
Epic HIM Certified Principal Trainer
Epic Orders Certified Principal Trainer
Epic Clindoc Certified Principal Trainer
Epic Anesthesia Certified Principal Trainer
Epic Optime Certified Principal Trainer
Epic Resolute HB Certified Principal Trainer
Epic Resolute PB Certified Principal Trainer
Epic Kaleidoscope Certified Principal Trainer
Epic Beacon Certified Principal Trainer
Epic Stork Certified Principal Trainer
Epic Willow Certified Principal Trainer
Epic Cupid Certified Principal Trainer
Epic Ambulatory Certified Principal Trainer
Epic ASAP Certified Principal Trainer
Requirements
Bachelor's degree or equivalent combination of education and experience
Strong experience working in a Epic  Principal Trainer / Instructional Designer capacity with Epic
Excellent Communication Skills
That's all we've got for you today. Remember to apply if you're interested, and share if you know someone who might be. Have a wonderful rest of your week.