It's been an eventful week in the world of Healthcare IT. From healthcare IT jobs boom to the state of Digital health apps. Here's what you may have missed!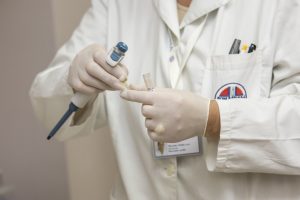 A Million Jobs in Healthcare IT?
There's a lot of healthcare data to manage. There are scans, patient data, registries, clinical tests, EHRs, lab tests – you name it. Very soon, this data will reach exabytes, zettabytes and beyond. There's no stopping it. But what that mean for jobs in this sector? We can all be sure of a boom in data-specific job models. Positions like analysts, data scientists and data statisticians would be in high demand in the very near future. Read more about the trends in job opportunities within the healthcare market. Digital Healthcare Apps?Digital apps within the healthcare IT industry are growing rapidly. Providers are looking to combine forces with an all-in-one healtcare IT solutions provider. This piece looks at certain topics like the current state of the healthcare app market, the types of healthcare apps prevalent and third-party usage of such apps. Top 3 Healthcare IT Trends to watch in 2017Allscripts CEO, Mr. Paul Black weighs in on the healthcare IT industry's most trending opportunities to watch out in the year 2017 and beyond. Among the emphasis is the shift to value-based healthcare, effective delivery of patient care and the increased importance of precision medicine.
Looking to protect your organization from modern security threats? Virtelligence can help you with that. As a team, we work together to establish a complete security system that will help detect, prioritize, rectify and help prevent security breaches.
To find out more information about how Virtelligence can help secure your business, contact us today.