For healthcare IT companies, it can be quite a daunting task to implement healthcare cybersecurity training and best practices and at the same ensure that modern technologies are in place to ward off potential security threats.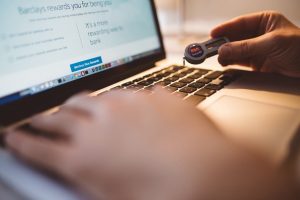 A security breach can happen to any company, big or small in size. The latest research on cybersecurity reveal average costs of security breaches in the figure of millions of dollars with common causes (of such security breaches) ranging from insider theft to even accidental leaks.You can employ a certain set of best practices and procedures to ensure that both your company and employees are safe from potentially treacherous security breaches. Your employees need to be aware of the latest data and cybersecurity trends. In this article, we look at some of the most vital ones:
Restrictions on Hardware/Software Installations
A seemingly simple practice – but often neglected in a lot of companies and organizations. Employees should never be allowed to install unverified software (ranging from Email software, messengers, games etc) – since such unauthorized piece of software can easily lead to spam and malware injections. A proper process should be announced company-wide to inform employees about steps to download and install required software. Even a well-intentioned requirement – like a Business analyst asking for the latest Excel software – can accidentally lead to a virus on the employee's computer – and eventually the whole network it's connected to.Keep a Check on Mobile DevicesCompanies don't want their sensitive data to be exposed outside the office environment. Mobile device usage (be it smartphones, tablets, and even remotely connected laptops) can pose a serious data security threat to companies. These 'off-site' devices connected to the company's network can be subject to perilous security threats like data-theft, eavesdropping and malware.The company's cybersecurity experts need to sit down with their employees and explain to them the dangers of unchecked usage on mobile devices while on the go. Specific implementations can include restricted app-usage and employee only passwords.Ensuring Employee Adherence ProtocolsWell-defined protocols must be communicated to every employee to ensure strong security adherence. Your company's policy on observing these protocols must be strict and all employees should know they'll be accounted for, in case of a security breach from their terminals. Basic trainings and reminders are a must for employees to tell them about simple security aspects like keeping a strong password and making sure it's kept private. Other 'best practices' so to speak include:
Locking away your system while you're away
Monitoring your employee's remote connections on a daily basis
Managing automated system timeout for employee sessions
Ability to access and wipe out employee data remotely – if required
Keeping your employee security in check should be a company's top priority – particularly when the data is sensitive and critical to the company's well-being. All it takes for a security breach is a minor slip up from the employee and your company may be faced with a huge loss – both financially and intellectually. Cybersecurity training, often taken lightly by many, can be quite a challenge. But it's right implementation can work wonders by keeping your company's data secure from snooping eyes. Need cybersecurity and privacy consulting? Virtelligence's expert consultants are able to work alongside your IT department to implement a security strategy that protects your organization from a variety of vulnerabilities. Contact us today.