Healthcare IT companies are finding it hard to figure out a long-term solution for their lack of 'Big Data professionals' problem. The search for these big data experts is on the rise and in great demand – experts with in-demand skills like optimizing EHRs systems and data analytics to name a few.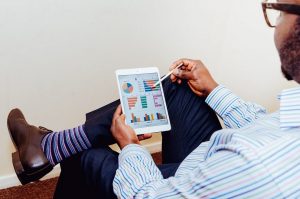 The search for Healthcare IT (Big Data) professionals
Healthcare providers are actively searching for big data professionals and health IT experts to help them optimize their EHRs and engage in population health management.
A survey from 'Quest Diagnostics' revealed that 65 percent of healthcare IT firms did not have the capabilities to analyze and make sense of patient data and information during a routine check-up. While, a mere 36 percentage of such healthcare IT firms are content with their limited resources confronting big data processing and simply have to outsource these procedures to external 'specialized' firms.This 'workforce struggle' so to speak is not limited to only Big Data professionals – but also has wide ranging impact on related specialization of value based healthcare and population health management.Latest research on healthcare IT Workforce reveals the following inequalities between healthcare IT providers, vendors, expert consultants and practitioners:A considerable amount of healthcare firms are still persistent (and quite wrongly so) on the basics of electronic health records, it's optimization and data security.Meanwhile, expert consultants and practitioners have their eyes fixed on precision medicine, interoperability, integrated health system and value based care.An opportunity for EHR and Big Data Professionals?Not only EHR professionals, but data scientists and healthcare IT experts looking for new jobs, will have a great advantage as we move into the year ahead. The overall healthcare IT ecosystem has a lot of potential and the future seems very bright.However, there is some way to go before we can truly see a smoothly functioning EHR system. Here are some of the key points to ponder (via a recent industry poll):
Just 8 percent of healthcare IT firms admit to being fully staffed for all their EHR needs.
A surprising 43 percent of healthcare IT firms have openings for which they're aggressively looking for suitable candidates with the right skill-sets.
56 percent of healthcare IT firms are finding it hard to find the right talent.
Healthcare IT staffing: The shortfallsBut all is not rosy at the other side as well; expert consultants and healthcare vendors are ill-equipped to tackle the challenges of Big Data analytics and the overall healthcare sector. Surprisingly, both consultant and vendor firms are also faced with staffing shortfalls. The reason? There's a huge disconnection between what healthcare IT companies need and what these vendors/consultants are offering. But having said that, they have a connection point as well; i.e. their combined interest in creating a 'culture of care' and data security. Both issues are of key importance in the healthcare IT world. The lack of big data planning on the healthcare IT firm's side can also be pinpointed at the lack of leadership. A visionary leader can be influential in controlling an organization's path through today's complex EHR systems and procedures. An interesting point here is that large hospitals are considerably more likely to have the knowledgeable leadership than compared to healthcare IT organizations.The future for experience healthcare IT workersThe overall employment scenario looks positive. Healthcare IT providers absolutely have to re-focus on their competitive skills so they can attract and retain the top industry talent and continue to improve their EHR systems.About VirtelligenceVirtelligence has both full-time employees and consulting staff. Our consultants have worked with some of the finest healthcare industry clients in the country and they hold a great deal of experience.
Content retrieved from: https://blog.virtelligence.com/healthcare-it-workforce-planning-the-need-to-find-big-data-professionals.