It's no surprise that a considerable number of healthcare institutions in the United States have either switched or are in process of getting their systems transitioned to Epic based software. The Epic system being much more of a robust and easy-to-integrate solution, allows scalability options like no other.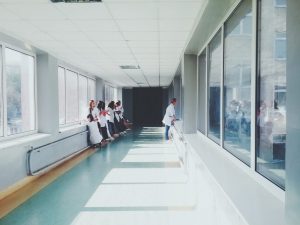 Epic's software continues to rule the electronic health record systems arena and is integrated into Hospitals and other healthcare institutions with the future showing no sign of any decrease – at least for the next couple of years.
'Epic Success' – 'Epic Jobs'
With the huge success of Epic software systems throughout millions of healthcare institutions, naturally, there is a huge demand of Epic certified consultants as well. The primary reasons for this demand can be pinned down to two things – the obvious increase in usage of Epic based software systems in healthcare organizations and the difficulties of getting consultants Epic certified. Are there types of Epic Consultants? Yes. In fact, there are two types.
Certified Epic Consultant
Credentialed Epic Consultant
What's the difference you ask? Epic Credentialed is a process where you train with Epic themselves (or with affiliate of Epic services) and your credential process is valid for a unique institution. Interested in switching to a different institution? You'll have to get yourself 're-credentialed.' On the hand, Epic Certification is a learning process of the whole Epic software where you get trained by Epic themselves on the various disciplines of the software. The three most in-demand Epic jobsEpic certified professionals are hot property in the market – with roles such as Project managers, software testers, quality assurance and implementation specialists are in high demand.Looking at the trend from the last couple of years, the three most in-demand Epic jobs are:
Epic Resolute Consultant
ICD-10 Consultant
Epic Cadence Consultants
Looking for an opportunity in the healthcare IT consulting sector? Check out the opportunities we're highlighting this week. To apply, go here or email kschulte@virtelligence.com 
3 Reasons why Epic systems are in high demand
1. Epic helps with demand management
As most often is the case, healthcare management refer to the IT department whenever there's a new update, a feature, or even bug fixes that need to be handled. Rather than identifying these 'requests' as a problem which needs long-term attention, the high frequency of these tasks usually keep the IT teams occupied – something that could have easily been avoided if there were streamlined systems in place. This is where Epic software comes in; with the help of which, the IT department can easily monitor demand management and suggest changes and upgrades before-hand.
2. Epic's happy customer-base speaks for itself
Epic software implementation in organizations over the years, has only brought positive feedback. Moving on to Epic seems to be the 'right thing' nowadays. Just like it was crucial for Graphic Designers to be well-acquainted with Adobe Photoshop back in the 90's, now it's an absolute must for IT managers to have Epic integrated into their systems.
3. Epic software is legal-friendly
The software processes and integrations allow for an easy compliance with Federal law. Epic software's IT compliance (maintenance of electronic health records) is actually one of its strong suites and even labelled as a unique selling point. This makes it a great reason to switch to Epic – as integrating the system into your organization also means they have a good standing with compliance rules as well.
If you're an organization in need of Epic consulting services, contact us. If you're an Epic consulting looking for your next opportunity, subscribe to our blog to stay up to date on our latest job postings!
More on Virtelligence
Cybersecurity in Healthcare IT – Essential tips for protection
Weekly Jobs Spotlight: Epic, Infor/Lawson, BI, and more!