Last week we took a look at the Cybersecurity Outlook for 2017, and if you haven't read it yet – you can find it here. This week, our focus shifts to Informatics. As you'll read, informatics is a broad term which is deeply intertwined within an IT system. Its scope is large, and you'll notice that informatics drives efficiency within an organization. Here are four reasons why your organization should be focused on its informatics strategy in 2017 and beyond.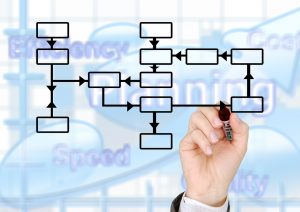 1) Informatics Makes Life Better for Patients
EHR systems with well-functioning Informatics integration can help to empower and educate patients, which gives them an even greater understanding of their medical history and outlook. This crucial self-awareness has been shown to increase patients' engagement in their own healthcare. Through technology, a patient can learn more about their health record, track medications and symptoms, and communicate directly with their primary physician. Additionally, the more information that an EHR gathers about a patient, the more effective Informatics algorithms can be. These advanced algorithms can take critical patient data and work in tandem with the physician to identify the best form of treatment for each individual for which they care. Because these algorithms have instant access to millions of comparable records, doctors can use Informatics to more effectively treat their patients. An effective informatics system can determine the best care options for an individual based on symptoms, age, gender, ethnicity, region, and more. It is perhaps the most valuable technological advancement to healthcare in recent years.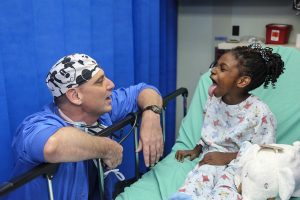 2) Informatics Reduces Costs
There is a general consensus that there are many wasted or unnecessary costs involved in healthcare. Whether it's redundant procedures and visits, delays in care, errors (human or otherwise), or any number of a myriad of inefficiencies in the healthcare process – profit can be easily lost. Electronic Health Records (EHR) work to remove waste, and these systems utilize Informatics in order to continuously improve healthcare processes. A good Informatics strategy can drive efficiency through error limitation, enhanced communication, and advanced analytics. All of which can help improve a health system's ROI.
3) EHRs rely on Informatics to Improve Knowledge
The core purpose of an EHR system is to promote shared knowledge. An expertly developed Informatics initiative can increase the value of this shared knowledge by aggregating data about patient trends, diseases, medicines and prescriptions, and more. This distribution of information is beneficial for nearly every party in the healthcare chain – from doctors to patients to hospital administrators, everyone involved can gain truly valuable insight
.4) Informatics Improves Outcomes
There are an increasing amount of moving parts involved in the healthcare process, and with each additional link in the chain communication is becoming increasingly important. Administrators need to work with physicians and insurance companies, physicians need to work with pharmacists, and patients need to work with all of the above, so there is a growing need for a lossless transfer of information in order for the system to operate smoothly. A honed-in informatics systems helps to effortlessly bridge the gap of data transfer so there is nothing lost in translation. When everything is functioning correctly, healthcare outcomes are vastly improved. Informatics systems are helping to decrease the delay in healthcare processes, which multiplies the amount of patients a doctor can see, as well as increases patient satisfaction and engagement.
Virtelligence Informatics Consultants
If your organization is working on informatics in any capacity, our certified consultants are here to help. Whether you need a large team of consultants with varying levels of expertise, or your organization is just seeking one or two supplemental staff for an informatics project, Virtelligence has you covered. Contact us today!
If you're an Informatics consultant who is looking for your next opportunity, you can always reach out to us here or leave a comment below.