The Not-So-Good: Cybersecurity attacks rose in 2016
If you've been paying attention to information technology news (specifically in relation to healthcare), you've probably noticed one of the most common themes of 2016 was cybersecurity. You might have seen buzzwords such as ransomware, hacking, cybersecurity, and/or data breach. That's because many IT departments, especially at large corporations and health systems, were under attack this year. Healthcare organizations and hospitals were particularly high-profile targets, as their electronic health records (EHR) hold incredibly valuable information about their patients. Another reason these organizations are oft-targeted is that the healthcare industry is slightly behind many other industries in its security and cybersecurity practices. Jessica Davis at Healthcare IT News wrote a detailed article explaining some of the issues that cause hospitals and health systems to be more vulnerable than other companies.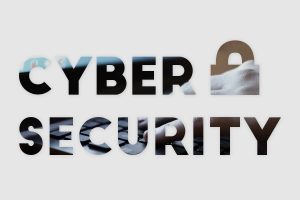 To be certain, cyber attacks on healthcare organizations were at an all time high in 2016. One source says that there were 297 "major breaches" in hospitals and health systems this year. That's a 70% increase from 2012's figure, and it's a number that is expected to continue to rise in 2017, according to Modern Healthcare. Even more concerning: 31% of all data breaches in the healthcare industry this year were caused by external hacking – a 10% increase from 2015.
The Good: You can take steps to increase the strength of your cybersecurity for 2017
In the Healthcare IT News article above, one of the mentioned major missteps in cybersecurity is going it alone.
A crucial step that any large organization can take is to become increasingly proactive in its attempt to curb cybersecurity threats. The best way to do that is to work towards creating a more fortified IT system. In order to move towards a more secure landscape, you have to deploy a comprehensive information security strategy – a strategy that is agreed upon by all levels of your organization.
Virtelligence's expert consultants are able to work alongside your IT department to implement a security strategy that protects your organization from a variety of vulnerabilities.
What we can do:
Security Project Management
Data Encryption
Risk Management
Vulnerability Analysis
APT Assessment
Policy Planning
Identity Safeguarding
Document Rescue & Data Recovery
Virtelligence's highly-specialized IT security and Cybersecurity specialists are trained to ensure that your organization is protected from modern security threats. To find out more information about how Virtelligence can help secure your business, contact us.
To apply to become a part of our Cybersecurity team, reach out to one of our talent specialists today!
Current open positions:
IT Security Architect
Cyber Security Analyst
Security Audit Expert
Intelligence and Reporting Specialist
Cyber Security Trainer
For any other questions or comments, feel free to leave a reply below.