Healthcare IT News 
Happy Friday! This edition of our Round-Up is strictly focused on Healthcare IT and what the industry is shaping up to look like in 2017. These articles cover everything from curious trends to emerging tech to policy change expectations. If you're interested in healthcare IT, there's bound to be something for you here. Links to the articles are in the titles.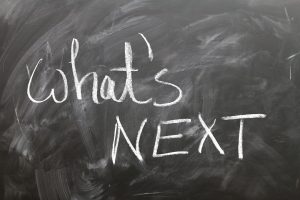 2017 Healthcare IT Trends and Predictions
FierceHealthcare is straight-forward in its predictions for the 2017 healthcare IT landscape. This article highlights the expected growth and adaption of value-based care, mobile health and telehealth, other anticipated advancements in healthcare technology, and even predictions of an increase in mergers and partnerships between healthcare IT organizations. It's a succint but thought-provoking read that's well worth your time.
Healthcare Tech to look for in 2017
This list of 27 (twenty-seven!) healthcare technologies to watch for (by Healthcare IT News) is incredibly comprehensive. It includes tech like 3D imaging technology, encryption and cyber security advancements, business intelligence (BI), and population health solutions – and that's only scratching the surface. Be sure to read so you can keep any eye out for all of these advancements next year.
As an aside, if you're a healthcare IT organization in need of consulting or staffing services for any of the above technologies, don't hesitate to contact our team.
Robots, Internet of Things, Cognitive Computing, and more Ransomware
The title explains it all. This article by Healthcare Informatics paints a picture of all the things healthcare professionals should expect to see in their hospitals and health organization in the coming months.
What We Can Do – Healthcare IT Consulting
Now that you've read about what to expect from healthcare IT in 2017, it might be time to evaluate how your organization plans on dealing with the challenges that will be come from this new wave of technology. Virtelligence HIT and IT consultants are well-versed in existing and emerging healthcare technology. It doesn't matter what your IT initiatives are – we can match you with expert staff to fulfill your IT needs. We've had successful partnerships with healthcare organizations since 1998, and we boast a 95% client retention rate. That longevity and client satisfaction work in combination with our exceptional consultants to give us a Top 8 KLAS Ranking for IT Implementation Support and Staffing Firms. It only takes a minute to let us know how we can help you.