Healthcare IT News
We've got a relatively light roundup this week, but it's still chock-full of important information. We hope you enjoy reading, and have a happy Friday!
<div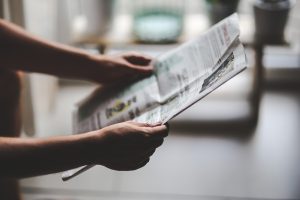 HIMSS and CHIME Announce CIO of the Year
According to HIMSS and CHIME, Pamela Arora was the CIO of the Year in 2016. There's a wonderful write-up on Healthcare IT News about her history and the achievements which led her to receiving this award. Congrats Pamela!
As a side note: Virtelligence will be in Orlando for the HIMSS Annual Conference. If you're going to be there, too, let us know so we can introduce ourselves!
Cybersecurity and Ransomware
You might remember that just last week we published a post aimed at understanding the Cybersecurity Outlook for 2017. This week, HIT Consultant published their thoughts on the cloudy forecast for ransomware attacks in the coming year. It's not a particularly positive outlook, but it is important to stay informed about the "predicted rise in health data theft" on the horizon.
Roundup inside a roundup: mHealth
Fierce Healthcare takes a summarized look at some of the important things to know about mobile health, telehealth, and the apps that are changing the landscape of patient care. At the end of 2016, we took a look at The Future of Care: Project Echo, Telehealth, and Mobile Consulting.
This week we explored MACRA and MIPS and what they mean for you. We also added some new jobs to our Weekly Jobs Spotlight.
Now that you've read about what to expect in 2017, it might be time to evaluate how your organization plans on dealing with the challenges that will be come from this new year. Virtelligence HIT and IT consultants are well-versed in existing and emerging healthcare technology. It doesn't matter what your IT initiatives are – we can match you with expert staff to fulfill your IT needs. We've had successful partnerships with large businesses and healthcare organizations since 1998, and we boast a 95% client retention rate. That longevity and client satisfaction work in combination with our exceptional consultants to give us a Top 8 KLAS Ranking for IT Implementation Support and Staffing Firms. It only takes a minute to let us know how we can help you.