When Telehealth was in its infancy, it was seen as a niche solution in an industry already saturated with seemingly endless healthcare alternatives. It has since evolved to a widespread fix for many of healthcare's most tricky problems.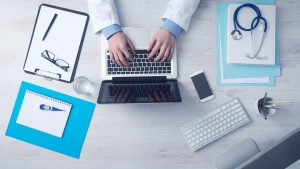 Yesterday (November 30th), the Senate passed the Project ECHO bill, which will work to increase telehealth access to rural communities which don't have as many healthcare options as their urban counterparts. This is great news for the segment of the population that was originally expected to glean the most benefits from telehealth and mobile healthcare consultations. FierceHealthcare wrote an article which further explains the exact specifications of the bill. In short, the main goal of Project ECHO's is to push the Department of Health and other aspects of the government to analyze telehealth data and models, conduct research and create exhaustive reports, and propose models that will address some of the core issues with telehealth regulation and credentialing.
So what is telehealth? As mentioned briefly above, telehealth was originally conceived to provide rural patients with better and more efficient healthcare options. While it does a good job of that, rural communities are not why the platform exploded. According to Jeff Oldham at InternetHealthManagement, telehealth is growing so rapidly because of the on-demand generation. He likens mobile healthcare to Blockbuster and Netflix. In this analogy, Blockbuster is the physical hospital location where patients go to see a doctor in person. It's an old model, and, like Blockbuster, it certainly isn't a broken model. However, more than any time in our history, our culture is focused on ease-of-access, efficiency, cost-effectiveness, and the path of least resistance. That is where the Netflix comparison comes into play. Telehealth is on-demand healthcare, and it's growing about as rapidly as the popular streaming service.
There is an obvious correlation between the popularity of telehealth and the Millennial generation because it reflects the ways in which millennials expect products and services to be delivered. That's why nearly two-thirds of large US companies now cover a telemedine program (in comparison to just 30% in 2015). In addition to millennials, you might be surprised that consumers over the age of 40 are also buying into telehealth's advantages at a higher than expected rate. Why? It's simply more convenient for their hectic lives.
Consider that, in order to visit a doctor's office in person, many people have to take time off work (or make it up in the evening or on the weekend). Also consider that if you are a parent you will likely have to miss work, give notice to the child's school, and wait in the hospital or clinic for an appointment that's not even for you. Telehealth offers an option where none of those things have to happen because you can monitor your child's checkup from your mobile device without ever leaving your office. This is why some school districts, like these in Arkansas, are beginning to adopt some forms of telehealth solutions.
According to Andrea K. McDonalds at The Baltimore Sun, mobile consultations and telemedicine are also growing more popular with senior citizens, especially those who are living in senior living centers and nursing home communities. It allows for them to be monitored more frequently and efficiently by the nurses and doctors who might otherwise be unable to see the patient at a busy hospital. Telehealth also enables patients' family members to receive instant notifications about potential health issues with their loved ones.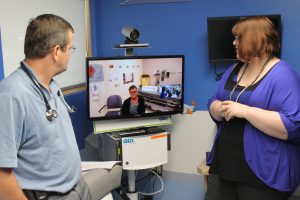 In the aforementioned Baltimore Sun piece, McDonalds also points out that telehealth is becoming so widespread that large hospitals, like Johns Hopkins Medicine, have begun to design entire positions and facilities for telehealth and telemedicine solutions. Johns Hopkins has already seen a noteworthy decline in emergency room visits and patient satisfaction. That's one way, aside from being a generally cheaper alternative, that telemedicine is cutting down on healthcare costs. Another way, says Guy Glorioso of Carolinas Healthcare System, telehealth will cut costs by preventing hospitals from being forced to build many new hospital beds (in addition to being able to better utilize existing beds).
With the passing of Project ECHO in the Senate, the growing popularity of on-demand options, and the potential for cost-savings, all signs point to telehealth becoming a huge part of the future of healthcare.
If your organization is working on a telehealth or mobile consultation project, and you're in need of healthcare IT consultants to help facilitate your initiatives – stop searching and reach out to us today. Our strategic and technical consultants are well-versed in mobile healthcare and telehealth solutions, so we'll be able to help your organization move quickly into the exciting realm of telemedicine.
If you're a healthcare IT consultant with experience in telehealth – we're always hiring! Apply today in seconds.