Virtelligence IT Jobs Spotlight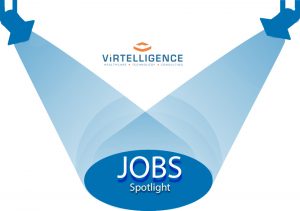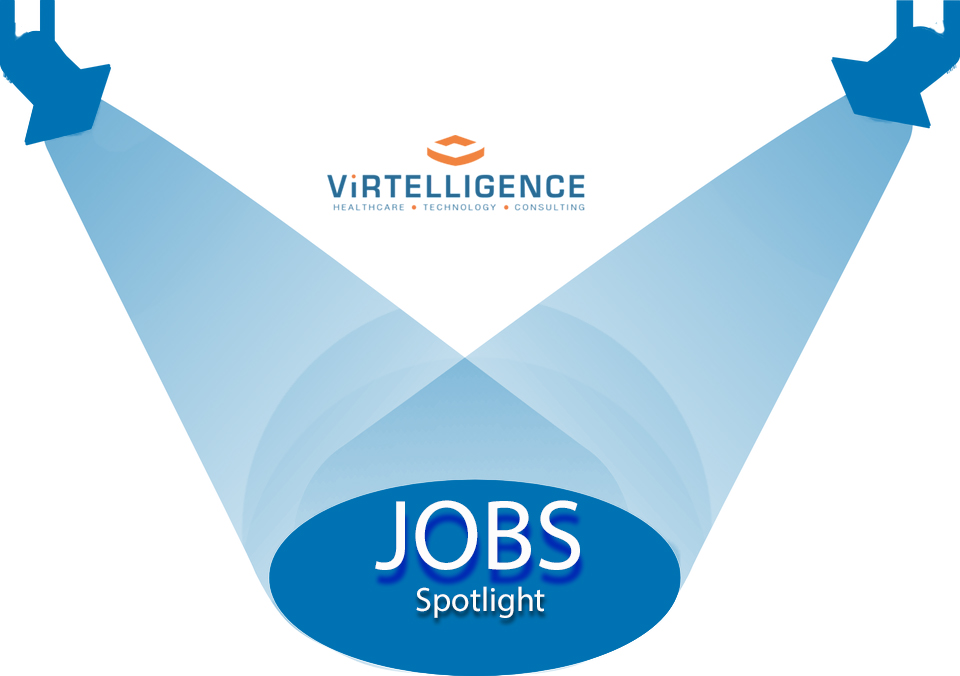 Good morning! Here's hoping you had a great holiday weekend, and that your Tuesday is going well. This week we're spotlighting four opportunities all over the United States.
Location: Middle US
Industry: Healthcare IT
Virtelligence is seeking an Epic Beacon Analyst to provide build services and day-to-day support for Beacon application. This a contract opportunity with a strong chance of being hired on full-time.
Summary/Requirements:
•        Bachelor's degree or equivalent combination of education and experience
•        Epic Beacon certification
•        3+ years of build experience and testing/QA skills in Epic Beacon
•        Excellent Communication Skills
Location: Minnesota
Industry: Healthcare IT
We are searching for an experienced Epic Hospital Billing Certified analyst to assist in analysis, design, build, and test within the Epic Resolute applications.  The focus will be with HB and PB claims. This engagement will be for a period  5+ months.
Summary/Skills:
Epic certification in Hospital Bill claims, and Professional billing claims (Resolute)
Either certified or has experience working with Prelude, Resolute and EpicCare to be able to understand the implications of the changes in Hospital Billing.
Working projects that deal with HB/PB claims.
Issue resolution during testing. Maintain issue tracking documentation. Maintain build documentation for any changes. Coordinate HB/PB needs with other project teams to ensure charges are all entered by other teams, as needed.
Complete Build trackers, Issues lists, Milestone plan updates,  import sheets, etc
Assist in unit, application testing.
Seasoned contractor with experience in HB/PB claims
Demonstrated success working with teams, and IT staff
Experience coordinating work with other teams across a program
Epic Professional billing background a plus
Excellent communication skills
Location: Colorado
Industry: Accounting (Healthcare)
Virtelligence is seeking a senior level account with strong Query and Excel skills for a client in Colorado. This is a contract position
Summary
Under minimal supervision accounts for post-award activities for federal, state, private and local grants.
Reviews Project & Activity Management sub-system set up parameters for assigned awards.
Prepares monthly invoices, interacts with Program Managers to obtain invoice approval and bills the appropriate sponsor, including the Federal draw down.
Processes invoices and records cash receipts.
Assists in reconciling sub-ledgers to the General Ledger.
Follows up on past due amounts with sponsors.
In conjunction with Program Managers, assists with ensuring charges to sponsored projects are in accordance with applicable OMB regulations as well as the terms and conditions of the award.
Ensures correct and timely interdepartmental transfers on the general ledger.
Prepares grant closeout activities in a timely manner.
Epic Willow Analyst (Certified)
Location: Northwestern US
Industry: Healthcare IT
Virtelligence is looking for an experienced Epic Willow Certified Analyst for our HIT client in the Northwest US.
Summary/Required Skill
Epic Willow Certified
Experience with more than one major Epic implementations or upgrades

3+ years of experience in a healthcare IT setting

Solid analytical and critical thinking skills

Ability to identify issues, prioritize and problem solve to resolution

Excellent communication ability 
That wraps up our Jobs Spotlight for this week!
If you've got talent and you're searching for a job, apply with us or reach out to one of our amazing IT recruiters today.
If you're an organization in need of a consultant or temporary staff to complete an ongoing or upcoming IT project, contact one of our Account Managers or connect with us on LinkedIn.