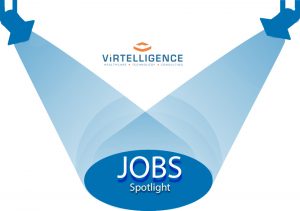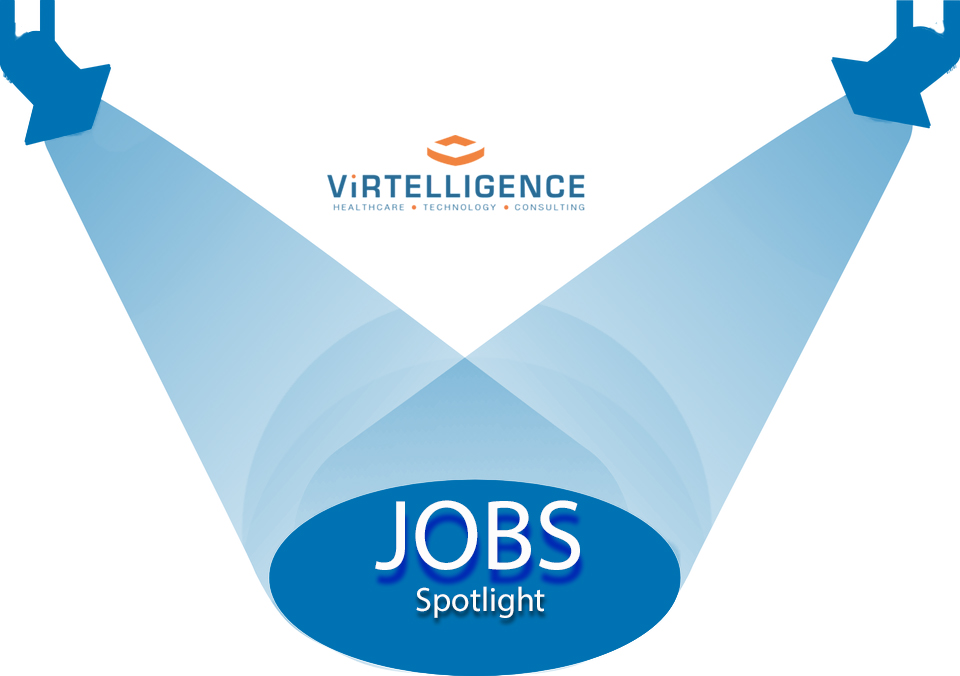 Happy Thursday! We have a relatively short list of hot jobs today for the IT Jobs Spotlight. However, they're two sought after positions, so get your resumes in ASAP!
Location: Georgia
Industry: IT Consulting
Job Description:
Supports the administration of the Bank's Workers Compensation, Long-term Disability, and Short-term Disability programs. Acts as the subject matter expert and advises staff and management on these programs and related policies/procedures to minimize risk from issues of non-compliance. Collects information and interprets medical-related leave requests and executes follow-up actions in accordance with program administration guidelines. May engage third party plan administrators and Legal staff to ensure compliance with federal regulations such as ADA and FMLA. Requires analytical skills and sound judgment in performing moderately complex administrative and analytical duties related to payroll, time and attendance functions.
Location: Minnesota
Industry: IT Consulting
Job Description:
The Network Contractor develops the pharmacy provider network yielding a geographically competitive, broad access, stable network that achieves objectives for unit cost performance and trend management, and produces an affordable and predictable product for customers and business partners. Network Contractors evaluate and negotiate contracts in compliance with company contract templates, reimbursement structure standards, and other key process controls. Responsibilities also include establishing and maintaining strong business relationships with Pharmacy providers, and ensuring the network composition includes an appropriate distribution of provider specialties.
Primary Responsibilities:
* Use pertinent data and facts to identify and solve a range of problems within area of expertise
* Investigate non – standard requests and problems, with some assistance from others
* Work exclusively within a specific knowledge area
* Prioritize and organize own work to meet deadlines
* Provide explanations and information to others on topics within area of expertise
Required Qualifications:
* Undergraduate degree or equivalent experience
* 2 years professional experience in the healthcare industry
* 2 years of experience in fee schedule utilization using actuarial models
* 2 years of experience utilizing financial models and analysis in negotiating rates
* At least an intermediate level of knowledge of claims processing systems and guidelines
* Excellent verbal and written communication skills; ability to speak clearly and concisely, conveying complex or technical information in a manner that others can understand, as well as ability to understand and interpret complex information form others
* Strong interpersonal skills, establishing rapport and working well with others
* Strong customer service skills
* Intermediate proficiency with MS Excel
* Proficiency with MS Word
Preferred Qualifications:
* Project management experience
* RFP experience
* Experience in a network management-related role, such as contracting or provider services
* Proficiency with SharePoint
If none of the above consulting jobs fit your skillset, we're also looking for the following positions: Epic Cadence/Prelude Analyst, Epic Ambulatory Analyst, Epic Beaker Analyst, Meaningful Use Specialist, and Web Developer.
Remember to subscribe to the blog to stay up-to-date on our exciting opportunities. To find out more information about any of these opportunities, leave a reply on this blog post or send an email to kschulte@virtelligence.com. Have a great day!